Norway House Funeral Home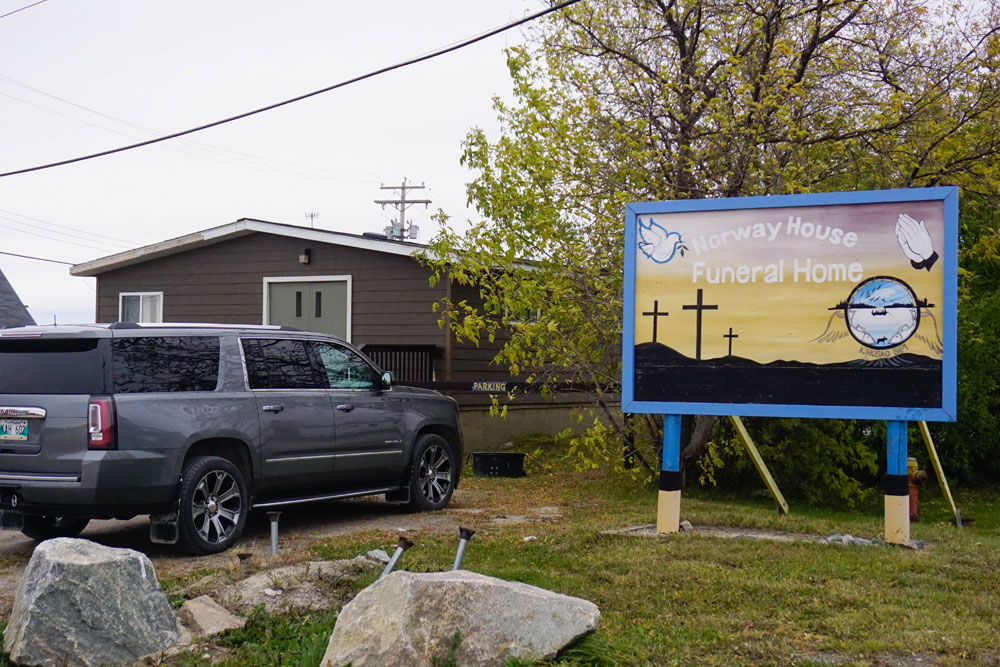 The passing away of a loved one is a time to recall the miracle of life and to give thanks for that life. Funerals give us a time to remember and share the memory of our loved one and to mourn their loss.
The Norway House Funeral Home offers complete funeral services here at home in Norway House to help families and friends care for and honour the life of their loved ones.
We are committed to assist families with compassion, understanding, dignity, and respect.
Funeral Directors
Courtney Anderson, Licenced Funeral Director – 1995
Conrad Anderson, Licenced Funeral Director – 1995
Crystal Swan (Anderson), Licenced Funeral Director – 1998
Contact Information
207 Kistapinan Drive
Norway House, Manitoba
R0B 1B0
Phone: 204-359-4746
Fax: 204-359-4851