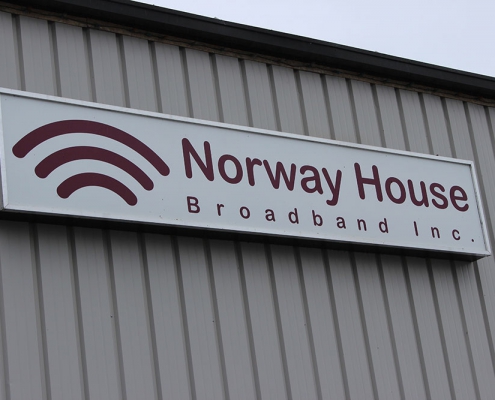 Norway House Cree Nation Broadband Inc. (NHBB Inc.) is a division of NHCN, is 100% owned by NHCN and provides wireless broadband high-speed service. Additional services include high-speed Internet and added local television through a digital signal.
It is available to all community households, commercial businesses, health care entities, banks, police and security services, and all education and training institutions. The service creates jobs and increases economic opportunities for NHCN.
Broadband Wireless Internet Service to NHCN is an incredibly significant move forward for our community, in that it provides high-speed digital service and connection to the Internet. Now there is no longer any need for dial up services or mobile internet devices. NHCN residents now have the same or better internet service as the residents of any Canadian city.
For the various services and rate plans, check out the Norway House Broadband Website.
Phone: 204-359-4022
Fax: 204-359-4170