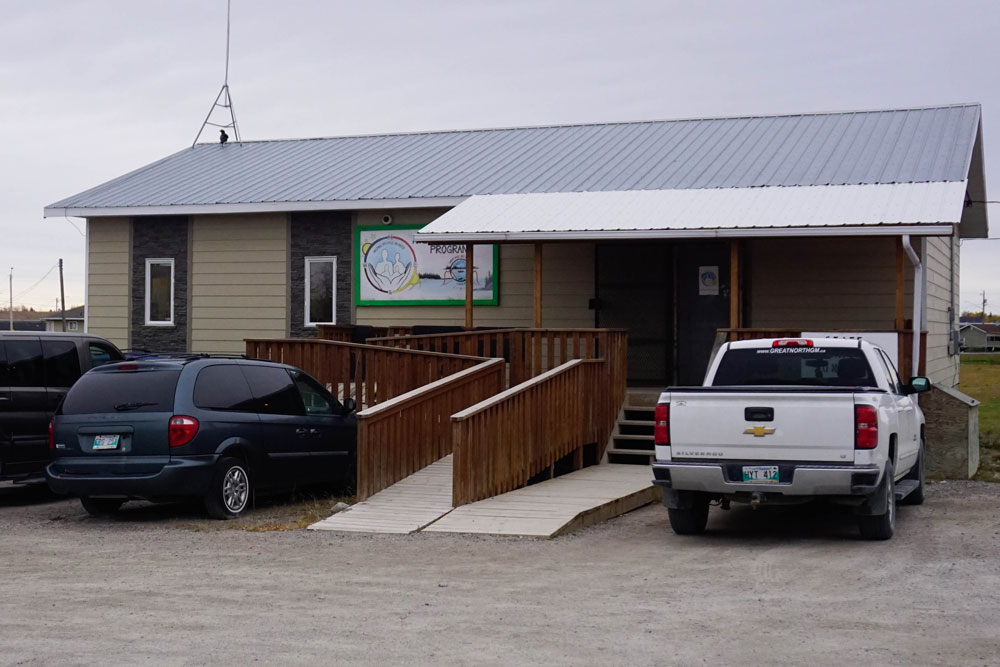 Phone: 204-359-4696
Toll free: 1-888-383-6124
Fax: 204-359-8008
Website: www.muchipunowin.com
Mission Statement
The Muchipunowin Program strives to provide assistance to families on emergency and bereavement situations.
Through our volunteer work and commitment, we provide all means possible that reflects our service delivery; our policies; and; most importantly a holistic approach for our community members.
Message from Chief Evans
"Tansi. I wish to extend my greetings to you all on behalf of the Norway House Cree Nation Council. This message is to acknowledge & to convey our utmost support to the Norway House Cree Nation Muchipunowin Program. This program is very crucial to the Band Membership of Norway House Cree Nation because it provides the financial assistance and emotional support to families in times of their bereavement & life-threatening medical emergency situations.
Our leadership greatly appreciates the Muchipunowin Program Board, management & volunteers for their diligent fundraising efforts & activities; without them, the services provided to families would not be possible.
On behalf of Norway House Cree Nation, I ask for your continuous support to this valuable community service.  Ekosani."
Message from the Program Manager
Greetings everyone!
My name is Crystal Bonner and I am the Program Manager for the Kinosao Sipi Muchipunowin Program.
First of all, I would like to say I am grateful for this opportunity to help in leading the program, it has given me a privilege to be able to work with so many people in the community and in various regions of our province, one that I find is a great opportunity.
Secondly, we unfortunately experience  unforeseen life's most difficult times when we least expect it and we fortunately in due time, find a means to see through it.
Lastly, I would like to thank the community members of Norway House for their continued support,  we could not have made this possible without you!  Let's continue to build on this organization of helping one another.
Ekosani!
Message from Vice-Chair
Tansi!
My name is Gwen Apetagon, Vice-Chairperson and I send greetings on behalf of the Muchipunowin Board of Directors!
The Board of Directors are responsible for attending monthly meetings and going on call on weekends on a rotational cycle. We are also responsible for ensuring the Kinosao Sipi Muchipunowin Program (KSMP) policy is adhered to by all NHCN band members to ensure its effectiveness and continual provision of services without hardship of funding.
As per the bylaws and the policies for Kinisao Sipi Muchipunowin Program, the Board of Directors along with the Program Manager want to ascertain families have the required finances and transportation in times of bereavement or life-threatening emergent situations.  We have been working hard reviewing and amending the KSMP policy to ensure the program delivers an accountable and responsible service to the community of Norway House. The Muchipunowin program is a vital service to our community and we need to ensure it is operated in a professional and efficient manner that will focus on its mandate. Our community is expanding daily and the program needs to expand by implementing more cost-effective ways of delivering services.
The Muchipunowin program has a rich history of love, service, and volunteerism and that is what we try to offer to our community. There will be times when we have to refuse a request because we want to ensure the funding is made available to families who are in need.  We wish to thank each and every one of you for your understanding when we cannot grant your request when it is not in our scope or within the policy.
Ekosani, on behalf of the current Board of Directors, we thank all the previous Board of Directors, Program Managers, Volunteers who were involved in making the program become a successful entity.
Thank you.